The Nether Portal Castle map holds 8 portals for you to use. The symmetrical structure and easy layout make the portals easily reachable. Outside the castle area there is a small market and wonderful nature.
1 month building time
Size: ~200x200 blocks
Scale: Playersize
Version: 1.12
Style: Fantasy
Category: Lobby
At first, the terrain and its coloring were created. Including all rivers, mountains and rocks. After that, the structure building began.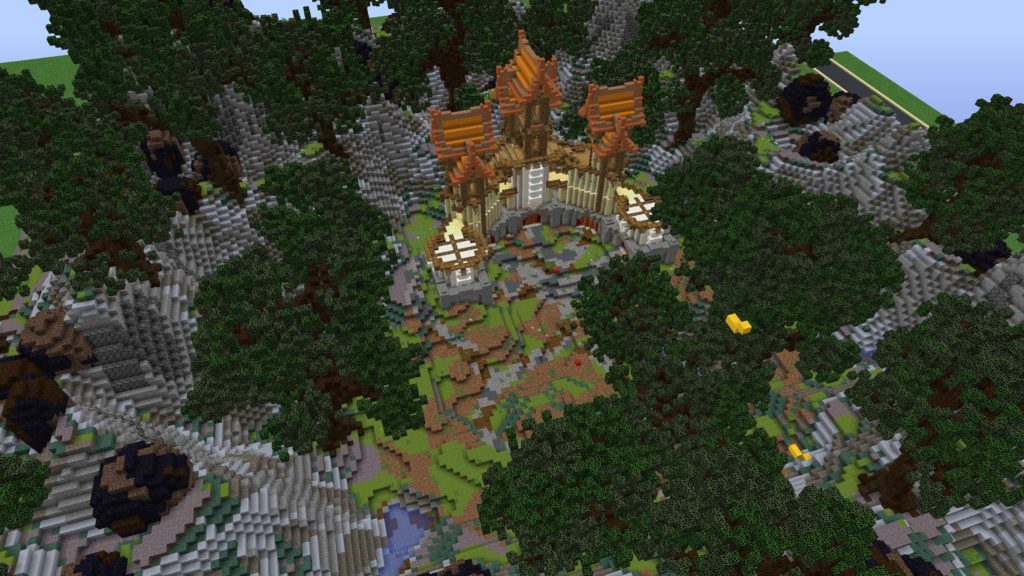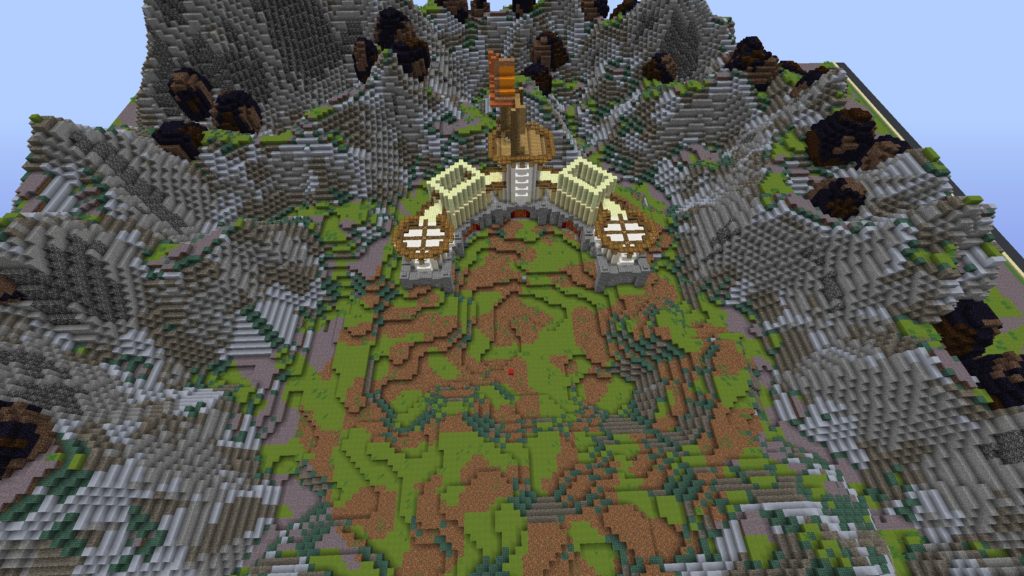 A great visualization of the 80:20 rule: after spreading trees most of the work is already done, but the map far from finished.