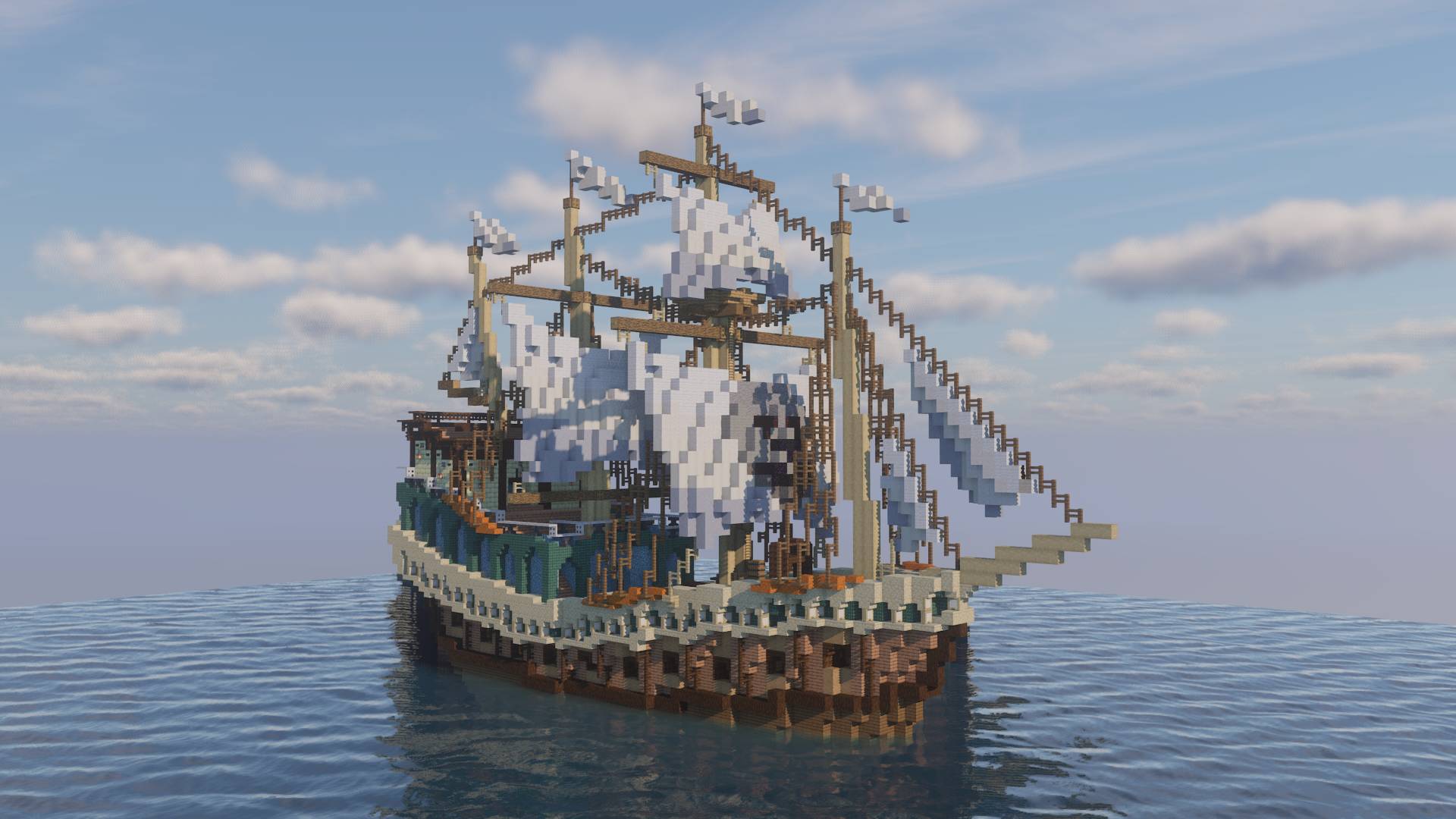 Pirate Hijacked Spanish Galleon
To brighten up a players sea world, this Spanish galleon was created. It features a dungeon, a wine cellar, furnished cabins and a captain's room. After it got hijacked, the sails also got a skull as an upgrade.
3 days building time
Size: 70×50 blocks
Scale: Playersize
Version: 1.14
Style: 17th century
Category: Collection
Rating
Incredible detail!
Posts