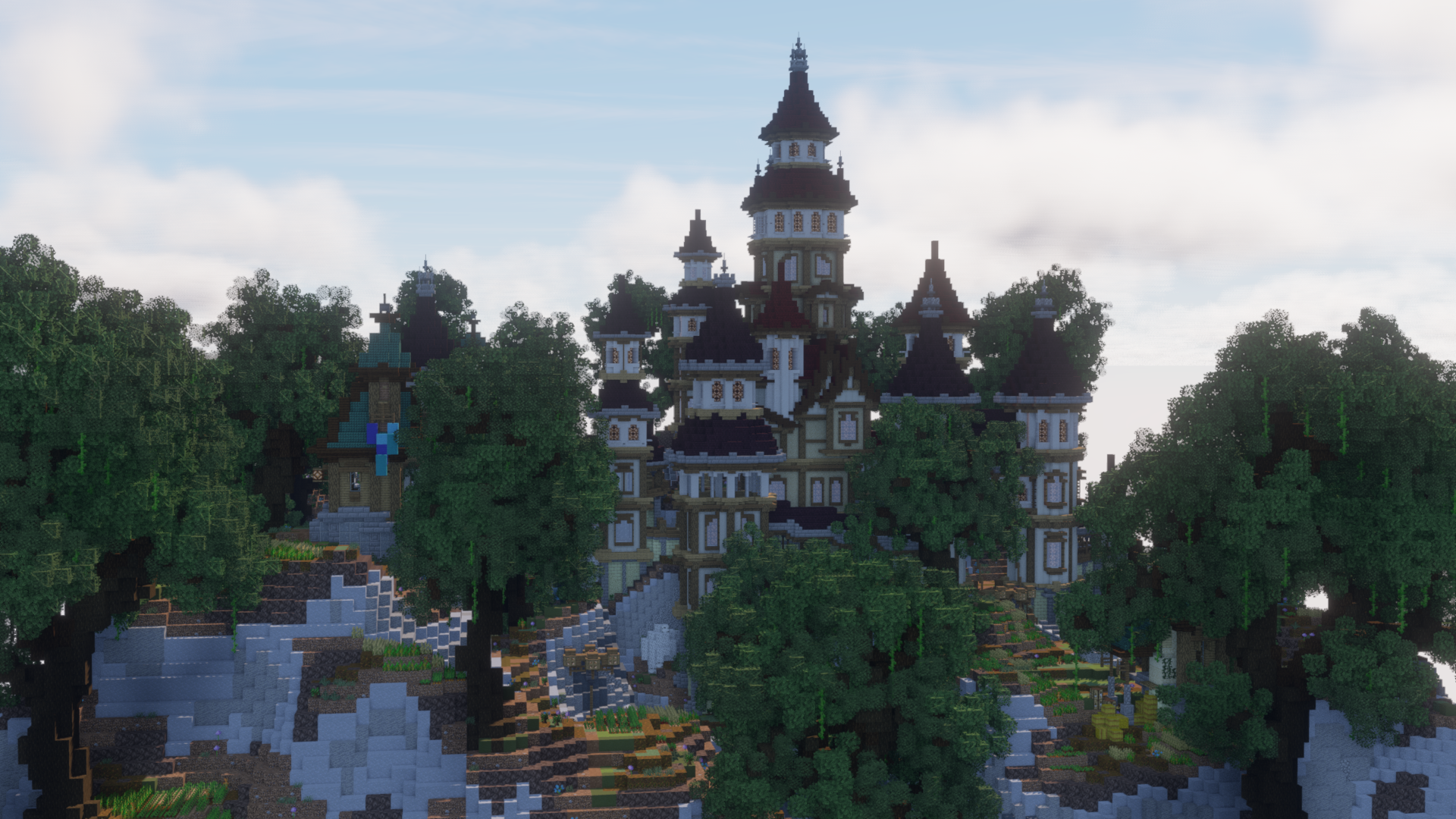 Detailed Gothic Fortress
This majestic Gothic castle has an extremely high level of detail and can be easily used as a lobby, spawn or hub thanks to its wide paths and a spawn platform. Two farmhouses and a wizards' tower on the surrounding hills are furnished.
The complete map is illuminated and can therefore be used at any time of day.
1 week building time
Size: 265×190 blocks
Scale: Playersize
Version: 1.12
Style: Gothic
Category: Spawn
3D live view
Posts